Get your hands on some Cartel Coins and Take Advantage of the Galactic Blowout!
Check out today's deals including the Vindicated Warrior Bundle, Mandalorian Clansman's Armor Set, Advanced Agent Bundle, Tythian Lightsaber and more. Also, enjoy 10% off the Ultimate Cartel Pack Hypercrate through Sunday, November 25!
HYPERCRATE: ULTIMATE CARTEL PACK – 10% OFF FOR 2 MORE DAYS !
Enjoy 10% off now through Sunday, November 25 –

5,400 Cartel Coins

NOW 4,860 Cartel Coin
This Hypercrate contains 30 Ultimate Cartel Packs where each pack contains three randomly drawn items from the vast array of Cartel Market items. Each pack opened increases the chance of a random Platinum item!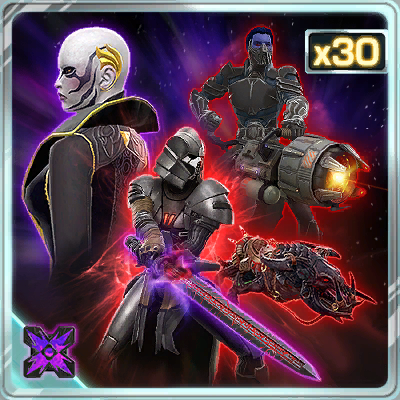 VINDICATED WARRIOR BUNDLE – 40% OFF TODAY ONLY!
On Sale Today Only: 2,500 Cartel Coins NOW 1,500 Cartel Coins
Take vengeance into your own hands with the 'Vindicated Warrior Bundle' that includes these items:

Revanite Vindicator Armor Set
Razalon FC-6 Mount
Vengeance's Unsealed Lightsaber
Vengeance's Unsealed Saberstaff
MANDALORIAN CLANSMAN'S ARMOR SET – 40% OFF TODAY ONLY!
On Sale Today Only:

1,440 Cartel Coins

NOW 864 Cartel Coins
Suitable for both fashionable entrances and explosive exits, the Mandalorian Clansman's Armor Set lets you channel your inner warrior.
ADVANCED AGENT BUNDLE: 60% OFF TODAY ONLY!
On Sale Today Only:

3,350 Cartel Coins

NOW 1,340 Cartel Coins
The perfect starter kit for an ambitious Imperial Agent looking to climb through the ranks. Each bundle pack includes the Aratech Ghost speeder, Intelligence Officer Armor Set, DLA-13 Heavy Blaster Rifle, and Tac-HUD Heavy Sniper Rifle!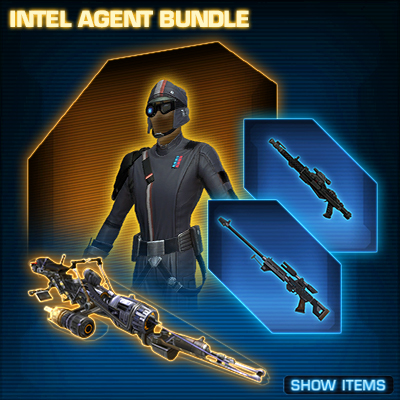 TYTHIAN LIGHTSBER – 45% OFF TODAY ONLY!
On Sale Today Only:

5,100 Cartel Coins

NOW 2,805 Cartel Coins
Inspired by the weapon of choice of Tyth, the first of six war droids on Iokath, the Tythian Lightsaber magnifies the dominating presence of its owner.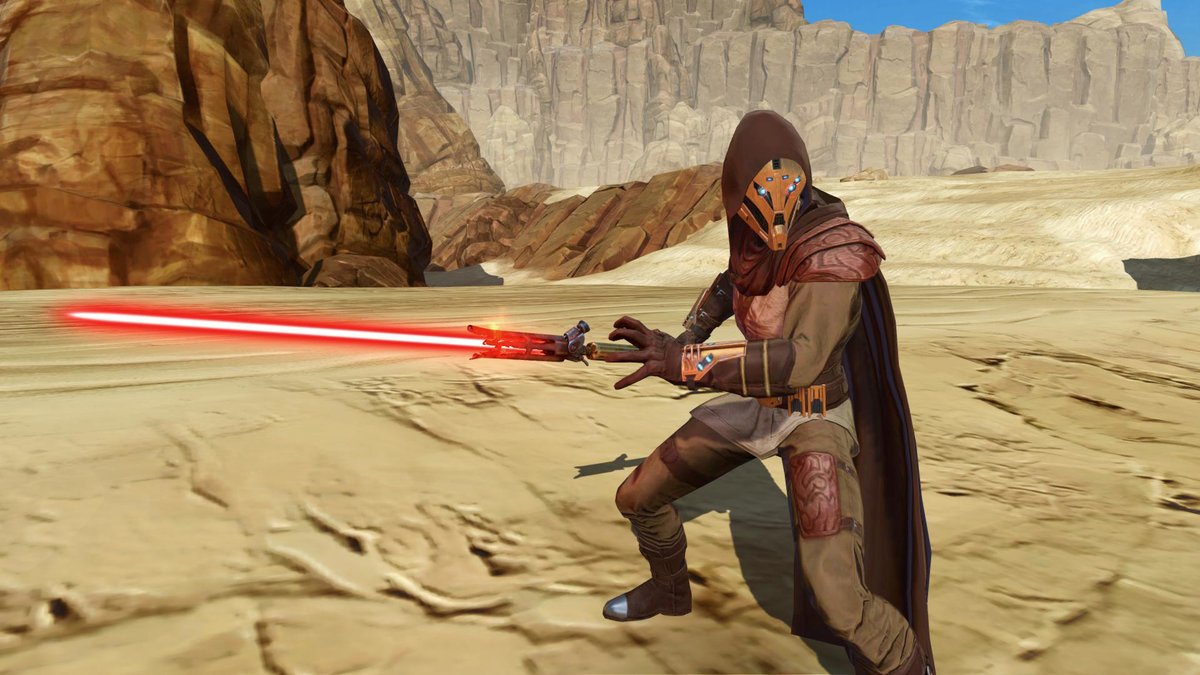 Log in to check out these daily deals and more:
Watchman's Meditation Armor Set – 40% off

2,400 Cartel Coins NOW

1,200 Cartel Coins
Mind Trap Toy – 50% off

320 Cartel Coins

NOW 160 Cartel Coins
Crystalcrag Monolith Mount – 50% off

1,500 Cartel Coins

NOW 750 Cartel Coins
Umbaran Spider Tank Mount – 60% off

2,400 Cartel Coins

NOW 960 Cartel Coins
Shikaakwan Royalty Armor Set – 60% off

1,425 Cartel Coins

NOW 570 Cartel Coins
Droid Companion TY-4N – 60% off

2,100 Cartel Coins

NOW 840 Cartel Coins
Mandalorian War Camp Decoration Bundle – 40% off

1,500 Cartel Coins

NOW 900 Cartel Coins
Volatile Weapon Tuning – 50% off

1,800 Cartel Coins

NOW 900 Cartel Coins
← Prev news:
#SWTOR Cartel Market Galactic Blowout: Thursday, November 22
---
Update comments