Dota 2 news » Tiny Prestige Item and Custom Creeps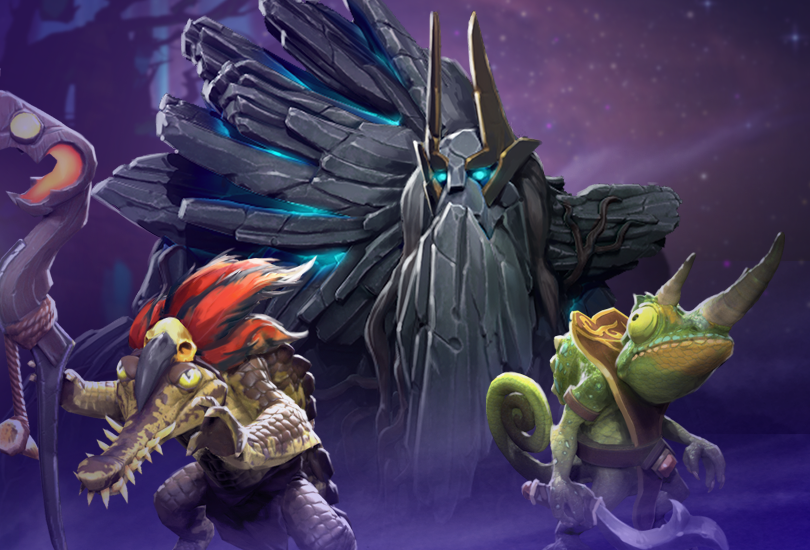 Today's update rolls out the exclusive 'Majesty of the Colossus' prestige item set for Tiny at Battle Level 255—along with the 'Reptilian Refuge' custom Radiant and Dire creeps at level 182—to fill out the Battle Pass rewards line as we approach The International.
Featuring completely new models for each of his Grow states, plus custom animations and effects for Avalanche and Tree Grab, the 'Majesty of the Colossus' can only be earned by increasing your Battle Level to 255 before the conclusion of The International 2019 Battle Pass. Players who've already grown to level 255 can claim this item set from the rewards line and roll into the lanes in splendor and style.
To accommodate the release of this new item set, Tiny's item slots have also been updated and simplified to correspond to his four levels of Grow, and his materials have been optimized to allow for more robust content creation. This means he will soon become available on the workshop, and that artists will only need to focus on making items to fit four base slots and one weapon slot on any future Tiny designs.
The International Group Stage
The first Group Stage action of The International kicks off at 9:00 am on Thursday, August 15 in Shanghai. With seeding in the Main Event at stake right from the start, make sure to tune in to the main stream to see the first stage of the tournament unfold.
← Prev news:
Immortal Treasure III
---
Update comments