Dota 2 news » Ogre Magi Arcana & Frostivus Reward Line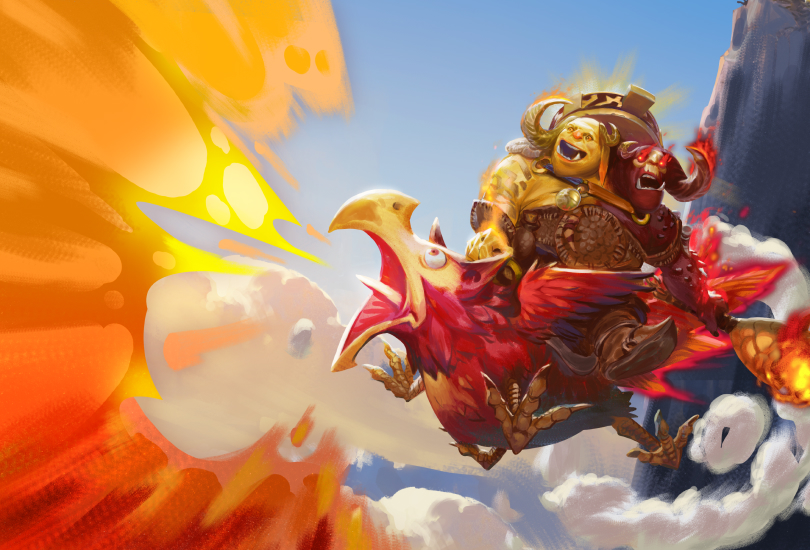 In today's update, two heads are better than one, and three heads are better than that, as the all-new Flockheart's Gamble Arcana item for Ogre Magi makes its grand debut.
Featuring all-new custom animations and effects—including a new Firelark mount, Multicast streak counter, enhanced ability effects, and more—the Flockheart's Gamble Arcana ushers in a new era of Ogre supremacy and bestows even more blessings from the Goddess of Luck. With three heads available to plan cunning new battle tactics, Ogre Magi might just be the most advanced hero Dota has ever seen.
Not content to arrive without fanfare, Flockheart's Gamble also brings with it a special Frostivus rewards line, filled with a hoard of seasonal delights like gifts, penguin-inclusive celebrations, chat wheel sounds—and even a Winter Treasure.
Win normal matchmaking games to progress along the rewards line and collect your haul. Additional Winter Treasures are available for $2.49, and feature new item sets for Ancient Apparition, Death Prophet, Treant Protector, Alchemist, Bane, Leshrac, Sven, Dark Willow, and Mirana—as well as a very rare Ursa set and extremely rare Tiny set.
← Prev news:
The Outlanders Update
---
Update comments