RIFT news » Score More with the 20% Credit Bonus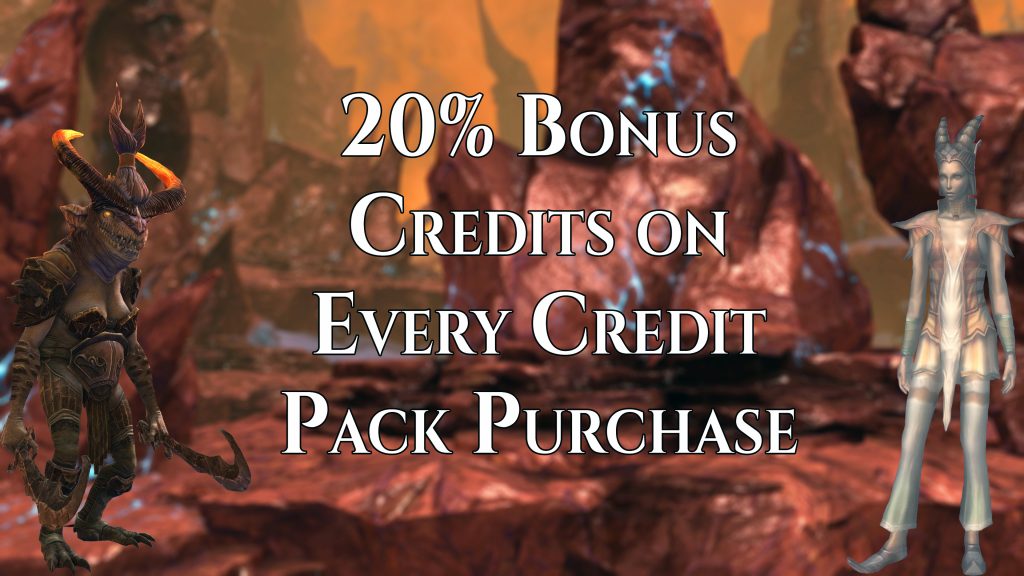 It's the biggest game in 2020, so what better time than now to Celebrate a 20% Credit Bonus!

Beginning February 2nd, 2020 at 3pm UTC and lasting until February 3rd, 2020 at 3pm UTC, you can get 20% additional credits for your credit purchase of any size. That's 24 hours of touchdown celebration!

While the credit packages in-game will not reflect the 20% credit bonus in it's images, purchasing a package in-game will give you the 20% Bonus Credits.

Don't wait to score these deals, they'll be gone in 24 hours!
← Prev news:
Unicornalia returns!
---
Update comments