With the 'Onslaught' Expansion launching October 22nd, we're kicking off a special multi-week Cartel Market sale. Each week, new items will go on sale and will remain on sale until October 21st.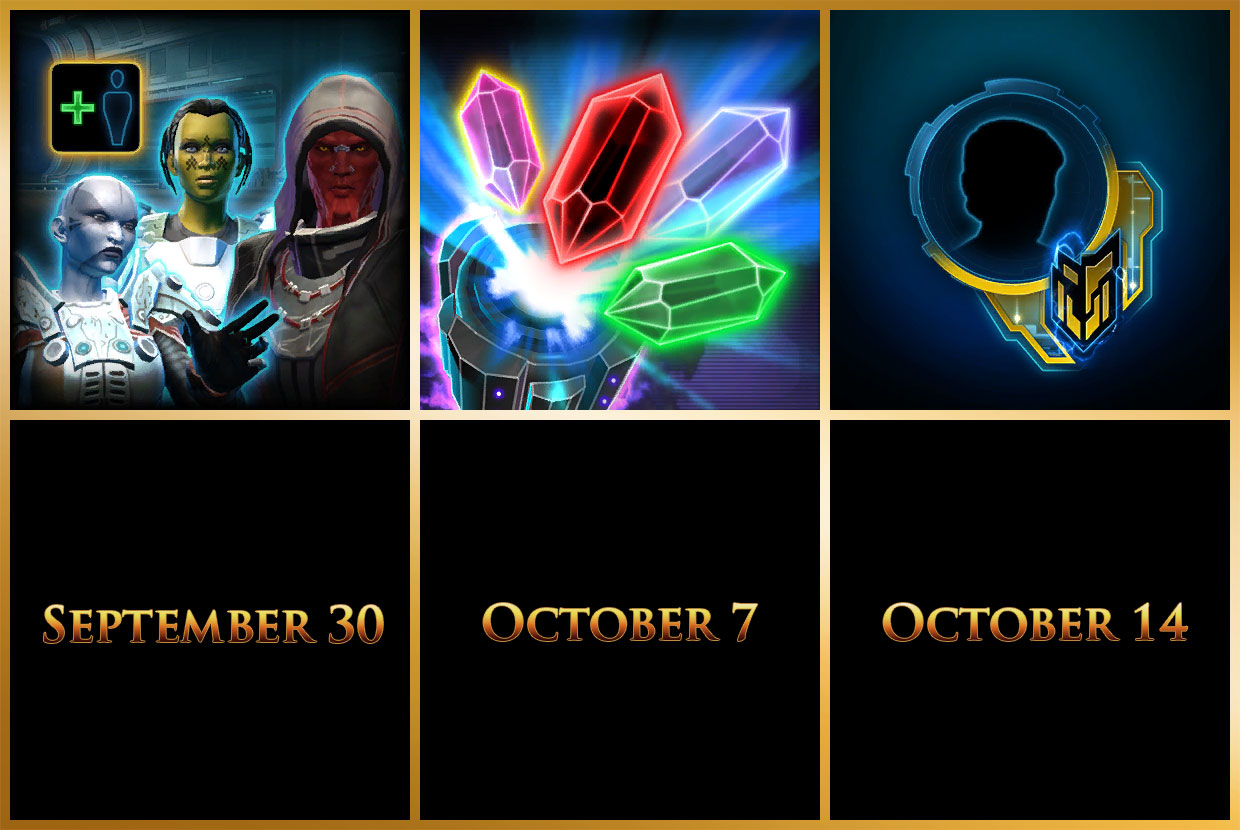 Week 1 - 50% off Character Slots and 70% off Character Transfers 
Week 2 - 40% off Color Crystals and 50% off Appearance Options
Week 3 - 50% off Flairs, Species Unlocks, and Legacy Unlocks
Week 4 - To be revealed September 30th
Week 5 - To be revealed October 7th
Week 6 - To be revealed October 14th
Check back here each Monday when we'll reveal the next category in the Grand Galactic Sale.
← Prev news:
The Community Content Creators of SWTOR - Meet Xam Xam
---
Update comments